MAKEACHAMP's platform allows teams to leverage the power of crowdfunding for their fundraising needs such as travel, equipment and others.
1. The first step is to sign-up
You can click on the menu and then click "Start a campaign" to create a team campaign.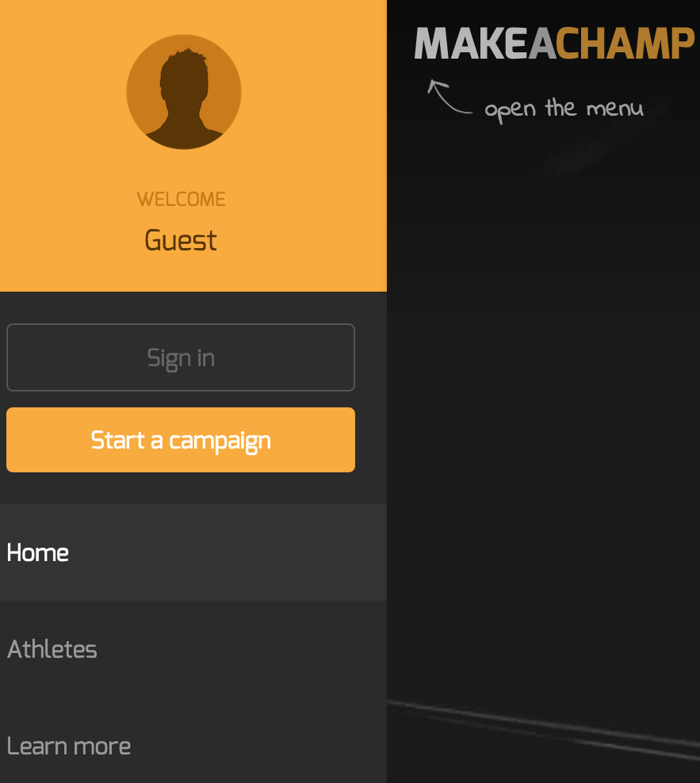 2. Select "Team Manager"
When creating your campaign, the first step will ask you to select "athlete" or "team manager", choose the later.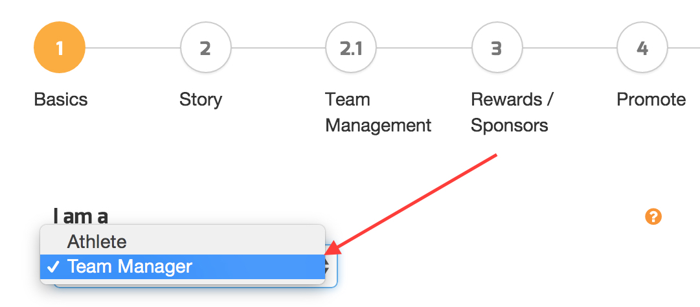 3. Invite teammates on Step 2.1
The first two steps are straightforward, the basics and story. Step 2.1 is where you can invite your teammates.

4. Allow your teammates to create campaigns
Here you have a link that you can copy and share with your teammates. You can email it or send it to them over a messanger. Once they click on it they will be promted to create their own campaigns and join your team campaign.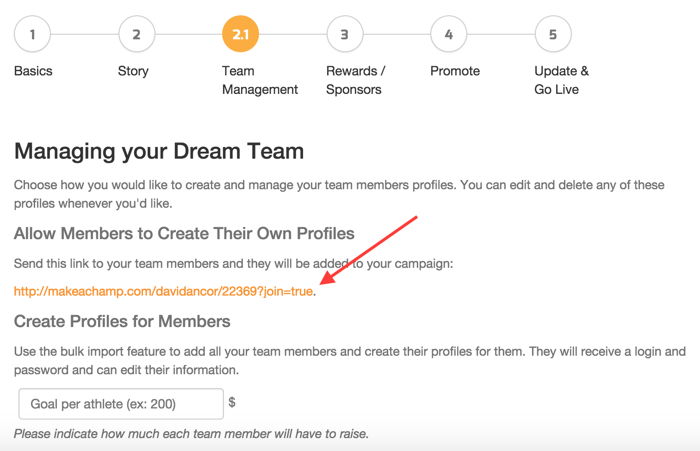 OR Create campaign for your teammates
You can also create campaigns for your teammates. You can choose they funding goals, add pictures and names. You can 'bulk import' many emails and names from your email provider such as Gmail or Hotmail.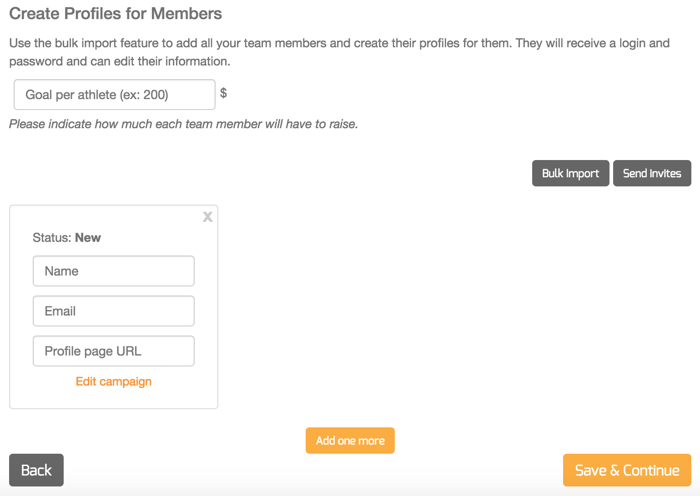 5. Start Raising funds!
Finish up the details of the campaign such as rewards and then launch your campaign. Make sure that all your teammates have their campaigns done and they are ready to start raising funds. Each athlete has their own campaign link so they need to share that link with your campaign. Also, here is more information on how you can rally up your team to create a successful campaign.
6. Receive the funds!
After your campaign is done, MAKEACHAMP will transfer the funds to your PayPal account. If each athlete has a PayPal account we can transfer funds to them directly. If you have any questions, you can always reach us at .