My Story
I am not your average judoka, I am going to the Rio Olympics this summer and I am representing Ghana. This is my 3rd MAKEACHAMP campaign, so you can say crowdfunding is not new to me. I am the first female Olympic judoka in the country's history. It's funny because I am bringing two cultures together, my Hungarian side and my newly acquired Ghanaian side. I am discovering a whole new side of myself. Ghana is known for athletics and football, so judo is a new frontier. Ghana is growing and a country to watch out for sports wise. This summer you might be quite surprised.
Using MAKEACHAMP is great for me because it helps so many Judokas and it is very easy to use and simple to understand. MAKEACHAMP exists for the love of sport and athletic accomplishment. They are a part of my personal journey and thanks to them I am here today.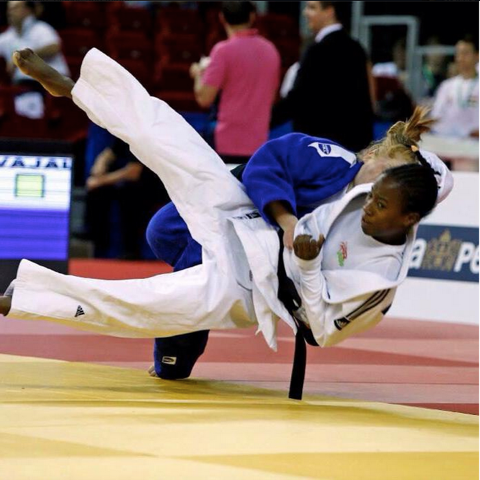 My Beginnings
For many of you reading this, you might be surprised to know that Judo wasn't my first sport. My journey began in gymnastics in Hungary. I competed in gymnastics for 6 years. It was me and my sister both doing gymnastics. Things changed sadly due to some physical abuse from our gymnast coaches. My sister left gymnastics and I followed shortly after, never looking back. When we started Judo in Hungary, it wasn't a big sport, now it's huge. Growing up, my sporting idol was Ungvari Miklos, who won silver at the London Olympics. He is also a three time European Champion. I always looked up to this humble and hardworking Hungarian judoka.
I am relaxed about heading to Rio. I have overcome so many obstacles that being an Olympian makes me feel so good. I had knee problems in the past and I am going to have surgery after the games. I honestly believe that for the next two months not much will change in technique and physical ability. It will really come down to how you perform on the day. Each opponent you face is probably one you have already faced. So there is really no right or wrong preparation, it just comes down to how you perform on the day.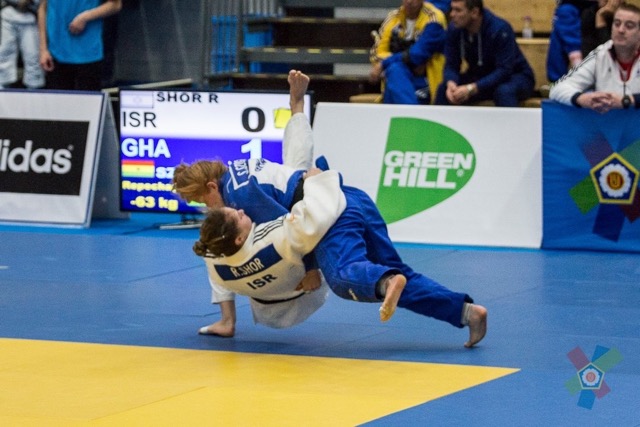 Nutrition is also an important aspect of my preparation. I was lucky to have a lady one day come to my judo club (Camberley Judo Club) and it opened my eyes. It is important to listen to sports nutritionists and sports psychologists because once you trust them, half the job is done. My first fight will be all about being calm. I have to soak up the atmosphere and have fun. It's gonna be intense but I have to impose myself with my power and go all out.

After Judo, if I were to be a coach, it would purely be for the love of the sport. My other big passion is media. My current job is a commentator for the European Judo Union and social media manager at every competition. Europe is a very competitive continent for Judo, out of the 364 Judoka going to Rio 163 are Europeans.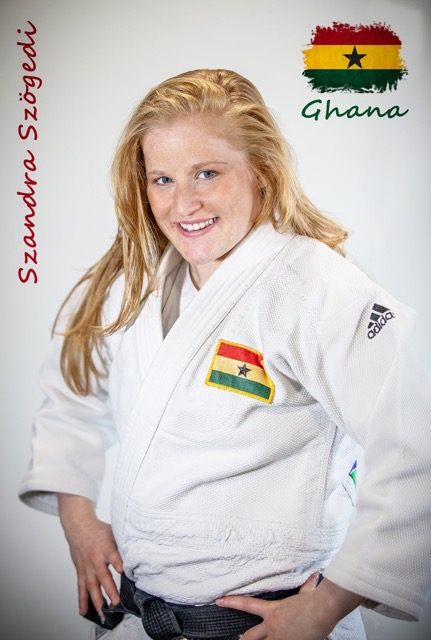 I have had many highs during the qualification for Rio Olympic Games.The highest point was winning the fight that allowed me to qualify for Rio. My mentality was just to win that fight at any cost. I went in with supreme calmness. On the other hand, the lowest point for me during the qualifications, was last October during the Paris Grand Slam training camp where I snapped my front ligaments of my knee on my birthday. I am now recovered but without a lot of fear and tears.
This is going to be an exciting year and there is a lot to look forward to. THANKS to MAKEACHAMP for all the support as you are part of my personal journey to Rio 2016.