Crowdfunding for athletes is great for primarily three reasons:
- It helps provide the money for competitions and equipment
- It gives the athlete the exposure they would otherwise not get
- It helps the athlete create and grow their community of fans
Besides the funding, MAKEACHAMP has been working hard to help athletes capture the exposure from their campaigns and grow their community of supporters for future funding and sponsorship opportunities. And we think we have something great!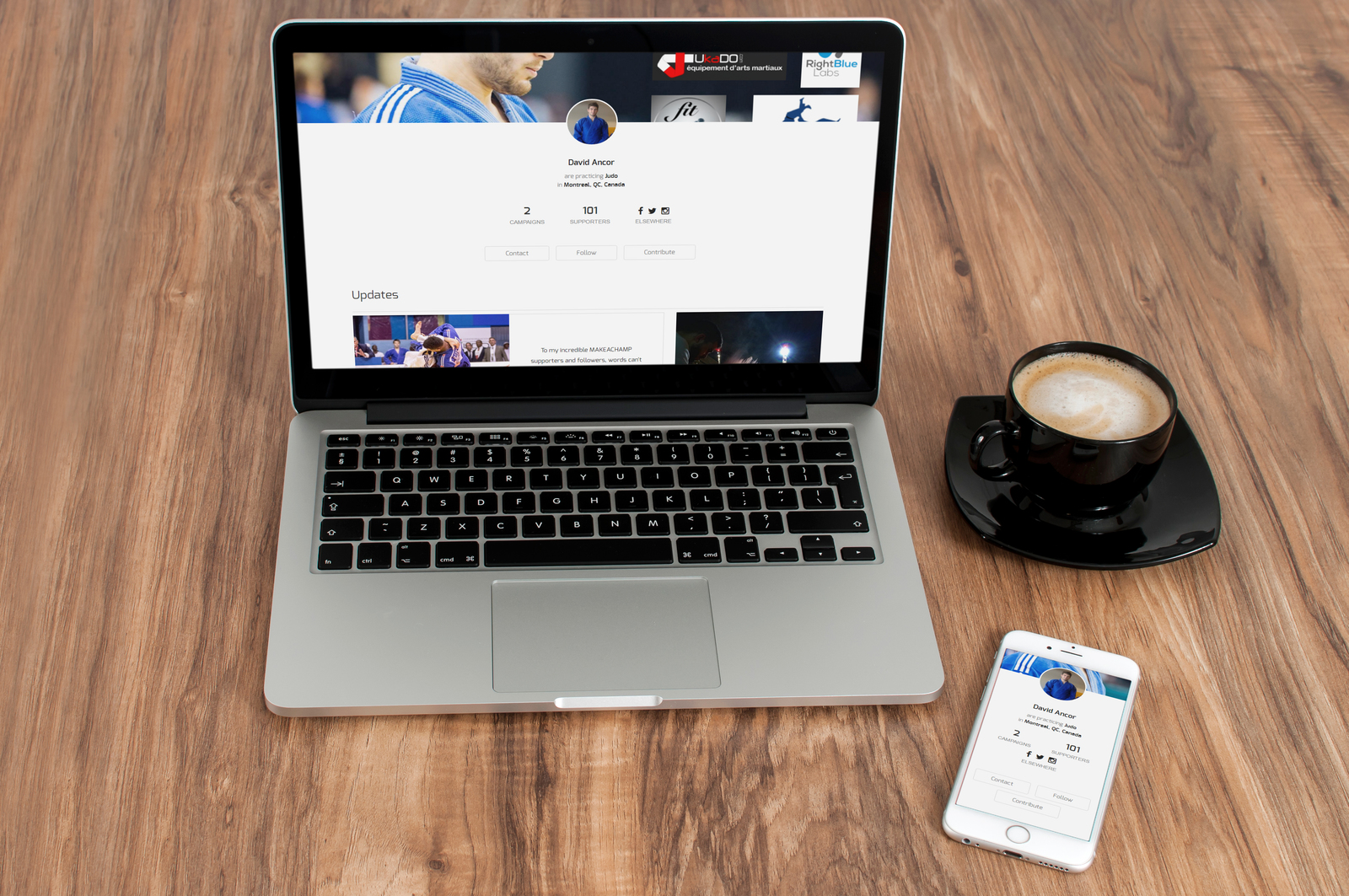 Your FanPage is where you share your story - it belongs to you just like a personal website. Your fan page helps you create, grow and monetize your community of followers with the features we describe below
Fan Relationship Management System
Your MAKEACHAMP FanPage has a built-in Customer Relationship Management software (CRM). It sounds fancy but what it does is allow you to manage your fans. As soon as anyone contributes to your campaign or presses any of the buttons : contribute, follow or message their email is immediately stored. You can add as many emails as you'd like as well as delete or modify them:

Blog update platform
Your blog updates can be sent directly to all your contacts in your Fan Management System. It can also be shared to your social media accounts. Blog updates are different then a social media update because it allows for more content such as multiple pictures and videos. Here is how a blog-update will look like in the inbox of your fans: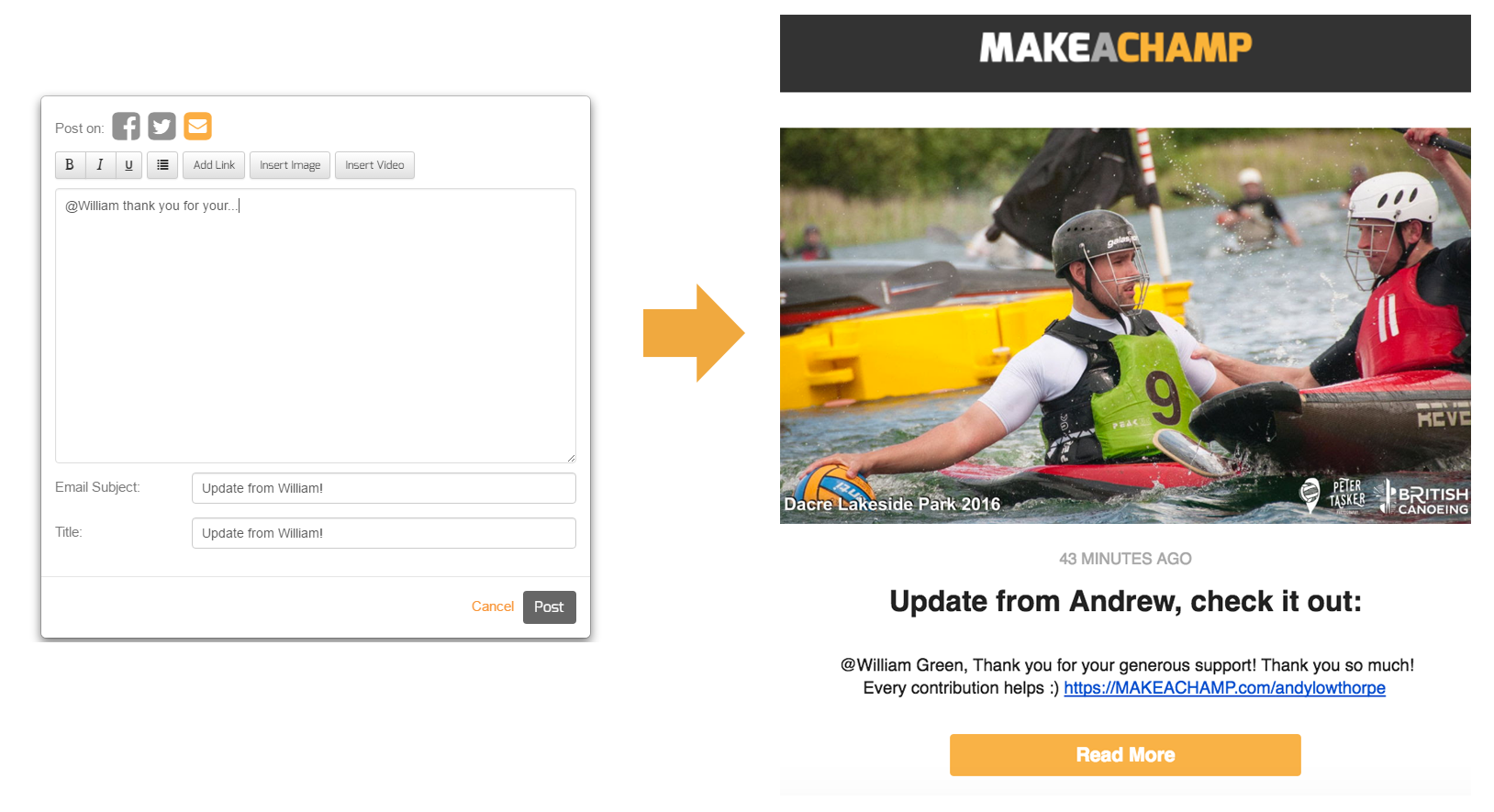 Social Media Aggregation
Part of your story includes what you are doing right at this moment. Give people a glimpse into your day-to-day life with your latest social media updates. To make it easier for your fans, MAKEACHAMP profile collects your Social media activity and posts it directly to your profile. You can edit, add or delete content as you like.

Any-Time Contributions & Monthly Contributions
Your FanPage has various ways of getting people to contribute to you. The first is a simple one time contribution which is funneled directly into your bank account or PayPal. The second way is a monthly contribution. Our system will automatically charges a contributor's credit card and transfers the funds to you on a monthly basis:
Auction
The last and most exciting way to get funded on your FanPage is through your own Auction System. You can now add items to your FanPage that people can bid on: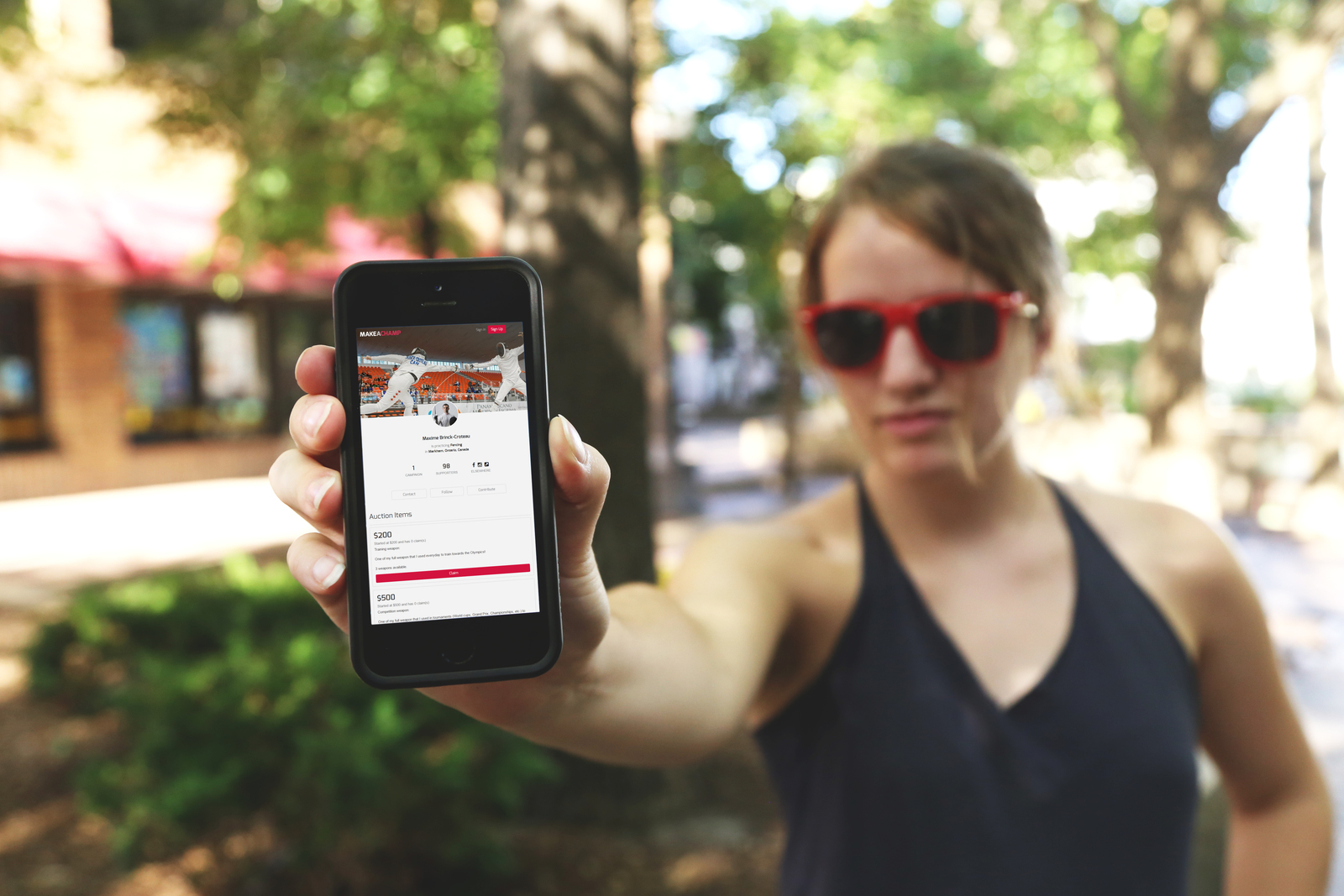 If you have any questions or need help customizing your FanPage, contact us at and we'll make it happen - and we are one email away :)