Maxime Brinck-Croteau plans to stand on the podium in Rio next month as the winner of Canada's first Olympic medal in fencing. That's not just his dream: it's the reason he trained for four years very, very far from home.
Born and raised across the river from Ottawa, Max started fencing at age 10. Beginning a sport at a young age is not unheard of for elite athletes. But it's not every Olympic hopeful who moves to China for several years for the sole purpose of qualifying for the next games.
That's exactly what Max did: five years ago, he quit his job as a computer engineer, hugged his parents goodbye and gave up the familiarity of everything he knew. He trained intensively and tirelessly and with one goal in mind: to qualify for the 2016 Summer Olympics, wherever they would be held.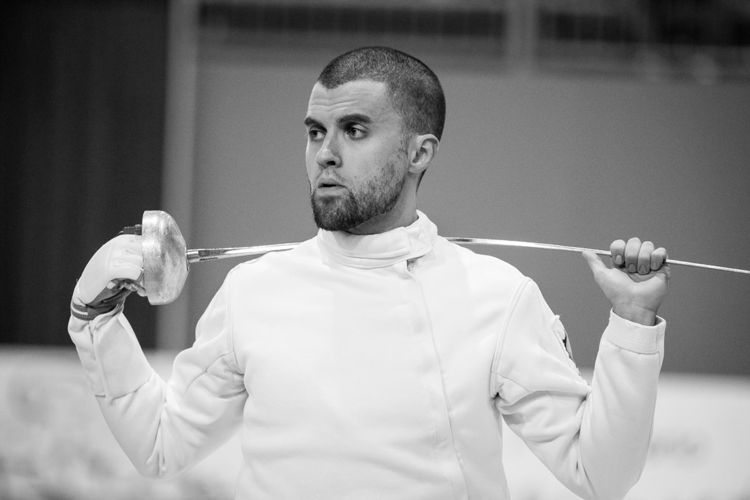 Now, weeks from finally boarding that plane to Rio de Janeiro on August 2, he says: "Everything was difficult, right down to little daily things that we don't think about, like being able to read a restaurant menu. At the same time, moving to China for four years was the easiest decision I had to make in my life. I needed a lot of training, I needed to focus everything I had on qualifying for the 2016 Summer Olympics."
While Max trained, he also prepared himself mentally. Like every champion, he thought about and planned for unforeseen obstacles, unknown competitors and changing circumstances. However, it turned out that there was one thing he hadn't anticipated, something quite small but still big enough to throw his Olympic dreams off track. He developed a plantar wart, which caused an infection in his foot just as he was about to compete in the most important qualifier for the Olympics, the 2015 Senior Pan Am Fencing Championships, held in Santiago, Chile.
"The pain stared the morning of the tournament. Every step I would take, I was in a huge amount of pain. I couldn't move a lot. Ironically because of the pain, I got the best results of my career so far. I should have gone to the hospital but instead I saw the pain as a welcome distraction from the pressure I was under. So I was lucky in that I had something to focus on instead of the pressure and thinking that I moved to China for nothing if I didn't qualify."

Not only did he qualify, but his only loss was to the champion of the previous Olympics, 2012 gold medalist Venezuelan Ruben Limardo.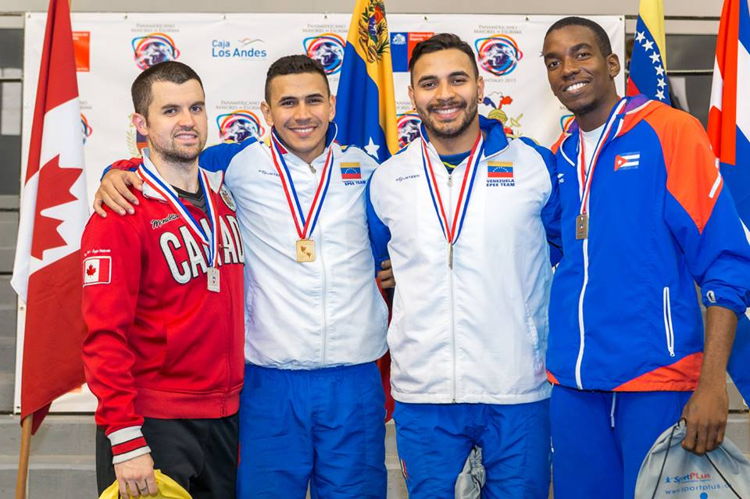 Maxime's road to Rio has been full of other impressive results and well-earned accolades, like a top two ranking in the Americas and recognition as Canadian Fencing Federation's 2015 Senior Male Athlete of the Year. But just as near to his heart as these achievements is the $7,000 raised to date through MAKEACHAMP.com, the global leader in crowdfunding for competitive athletes. In 52 countries, including especially in the USA and Canada, MAKEACHAMP.com has helped thousands of athletes grow their personal fanbase and raise desperately needed funds for training, coaching, travel and other essential expenses.


As far as Max is concerned, it will be in part thanks to MAKEACHAMP that he will become the first Canadian to bend his neck so an Olympic medal can finally hang from the shoulders of a fencer from North of the 49th Parallel.
Vous pourriez aussi aimer: